Microblading / Permanent Makeup
Eyebrows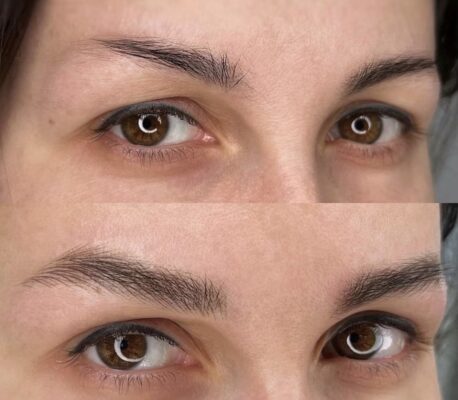 | | |
| --- | --- |
| Permanent Makeup Eyebrows | $500 |
| Powder Technique | |
| Permanent Makeup Eyebrows 1 Year Refresh | $350 |
| Powder Technique | |
| Microblading Eyebrows | $500 |
| Hair Stroke Technique | |
| Microblading Eyebrows 1 Year Refresh | $350 |
| Hair Stroke Technique | |
Eyeliner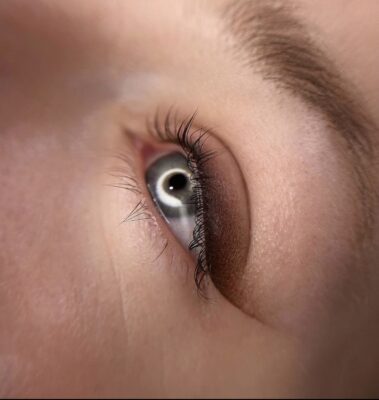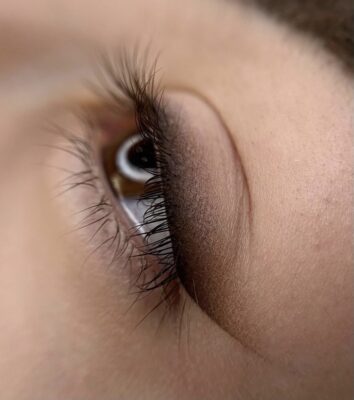 | | |
| --- | --- |
| Eyelids | $350 |
| Eyelids or filling the space between Eyelashes | |
| Eyelids 1 Year Refresh | $250 |
| Eyelids or filling the space between Eyelashes | |
| Eyeliner With Shadow | $500 |
| Eyelids First Month Touch-up | $100 |
| Eyeliner With Shadow 1 Year Refresh | $350 |
Lips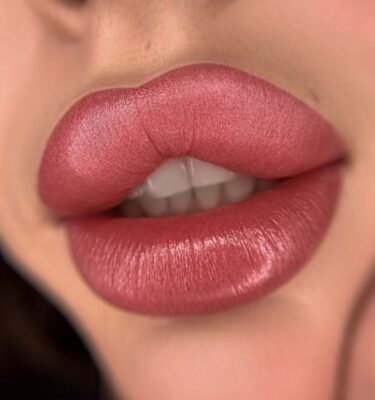 | | |
| --- | --- |
| Lip Blush | $650 |
| Lip Blush First Month Touch-up | $100 |
| Lip Blush 1 Year Refresh | $500 |
See dropdown menus below to learn more about Permanent Makeup and Brow Microblading:
How do I care for my cosmetic tattoos following my appointment?
Immediately after initial appointment you must begin to blot the freshly tattooed area with a dry paper towel soaking up any liquid (plasma) from the tattooed area. Continue until plasma fluid has subsided. Do not allow plasma to form a hard crust. This is very important for the first day.
Before you go to bed gently wash the tattooed area with lukewarm water and unscented soap, PATTING the area. DO NOT APPLY LOTION on Day 1. You may begin to apply a SMALL amount of tattoo healing lotion, butter or balm 2-4 days AFTER the initial appointment.
Gently wash the tattooed area with a small amount of unscented soap and lukewarm water PATTING the area. LIGHTLY TOUCH and DO NOT RUB. This is to be done once in the morning and again in the evening.
Keep your fresh tattoo out of direct shower/spray. Do not splash your face for 2 weeks. Use a facecloth or cotton pads moistened with clean warm water and avoid the tattooed area as you wash. It is very important to keep it clean and dry. Wash your hands prior to any contact with your tattoo.
Repeat after care of cosmetic tattoo as written above (Day 2 after care) and you may begin to apply a very thin layer of a tattoo healing lotion, butter or balm directly onto the tattooed area as needed. DO NOT APPLY LARGE AMOUNTS OF LOTION. This will cause infection and create too much moisture for the ink to heal into the skin.
WHAT NOT TO DO DURING HEALING PROCESS:
DO NOT TOUCH YOUR COSMETIC TATTOO WITHOUT WASHING YOUR HANDS FIRST!
DON'T PICK OR PEEL YOUR SKIN AT ANY TIME!
DO not allow the shower to spray directly on your face or soak your face underwater for 2 weeks.
AVOID hot tubs or saunas for at least 2 weeks, 4 weeks for lips.
NO EXERCISING or heavy sweating for 1 week after procedure. This includes all activities where you may sweat; hiking, running, the gym, or any physical activity where you may produce sweat.
DO NOT APPLY MAKEUP to the tattooed area for the first 2 weeks.
DON'T bleach, tint or dye the tattooed area for 1 month following procedure.
DO not APPLY anti-acne products (Salicylic Acid, Benzoyl Peroxide, Pro-Active).
DO NOT APPLY lightening creams (skin bleaching creams) to area while it is healing.
DON'T USE anti-aging products or facial products containing ALPHA HYDROXY ACIDS (AHAs), RETINA-A, LACTIC or GLYCOLIC ACIDS.
DO not thread, wax, or use hair removal products on the tattooed area while healing.
DO NOT allow animals to lick or scratch the tattoo.
STAY OUT OF THE SUN! KEEP PROTECTED AND CLEAN!
NO PEELS, FACIALS OR ANY SKINCARE THAT CONTAINS ACTIVE INGREDIENTS ON THE TATTOOED AREAS FOR 2 FULL WEEKS!
HOW DO I CONTINUE TO CARE FOR MY PERMANENT MAKEUP ONCE IT IS HEALED?
Once completely healed apply a strong sunscreen whenever you are out in direct sun. Exposure to sun will fade your tattoo.
Glycolic acid, microdermabrasion, chemical peel products must be kept away from the tattooed area.
Eyeliner Tattoos – Wait 8 weeks before putting on LASH EXTENSIONS, or using brow serum products.
If you are having laser resurfacing or laser hair removal after your tattoo is healed, please inform the laser technician. Continue at your own discretion. Laser procedures may darken, lighten or discolour tattoo area.
When completely healed, any changes or additions can be done at your follow up appointment if needed.
What if I don't like it?
As with all cosmetic procedures, individuals should not make their choices lightly. Every effort will be made to achieve an even appearance, but please realize our faces are never perfectly symmetrical. Uneven appearance can be fixed during the touch-up session. Pigment discoloration and color correction can also be fixed during the touch-up session. Microbladed brows and Permanent Makeup will eventually fade away if no additional touch-ups are done.